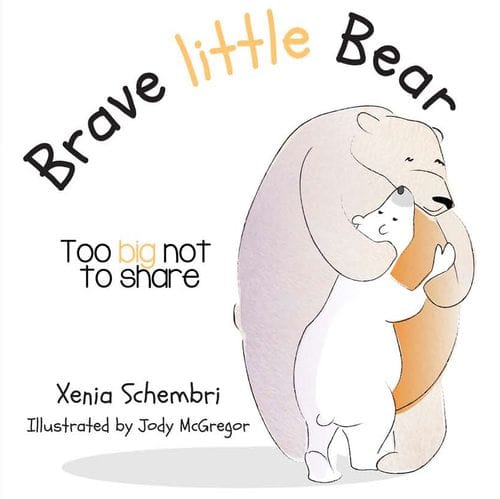 Brave Little Bear - Too Big Not To Share.
Book 2 in a 3 book resource that equips children with self protective behaviours
Description
Brave little Bear book series is a resource that equips children, adults, parents, grandparents carers, psychologists and counsellors.
Book two - Brave little Bear - Too Big Not To Share
In this book Brave Little Bear instructs 6-year-olds to 12-year-olds children on safe touch, 'fear' feelings, online protection, keeping secrets and surprises, code words, body consent, what to do if something 'bad' happens and how precious they are.

This is book 2 in a 3 book set that are a vital tool for those who think that our children are worth fighting for - Family, educators or mental health professionals. These books help to make those uncomfortable conversations much more comfortable.
1 in 5 children will be sexually abused before they turn 18 wouldn't it be good to help to change these stats? On average, sexual abuse begins at 8.5 years so equipping our children before this is safeguarding their future. Brave Little Bear aims to equip our children with the skills required to self-protect.
For every 10 books sold, we will give 1 away to an at-risk family.